Patient Engagement
Engage with you patients and improve the patient overall satisfaction and quality of care.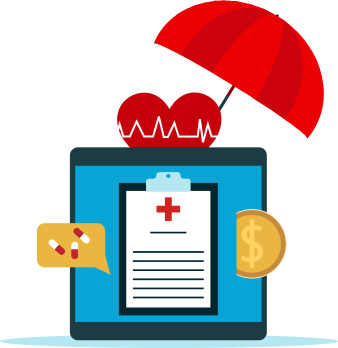 Comprehensive suite of patient engagement.
Features Of The Patient Engagement
Exceptional experience
Industry's most comprehensive tools that will impower you to improve care.
Achieve meaningful and consistent patient engagement.
Patient Messaging
Increase patient engagement by setting up aliases for secure messaging through the patient portal. Patients can send & receive messages directly to and from your practice.
Patient Portal
Patients can update their demographics, Insurance data, medical history, and current medication. our patients can securely receive test results & request appointments & refills online.
Patient Kiosk
Eliminate manual data gathering, paper sign in sheets. Patients can enter/update their demographics, Insurance data, medical history, current medication while waiting.
Appointment Reminder
Improve ongoing care for your patients by automatically delivering reminders before their appointment. Send Texts, emails, phone calls or combination of three to ensure your patients are properly notified.
Online Scheduling
Make it easy for patient to schedule appointments online. Deliver an experience that patients enjoy.
Patient Education
Use clinically relevant information to identify patient-specific education resources and share those resources with your patient.
Everything In One Fully Integrated Package
EHR, Practice Management, Billing Solution, Patient Portal and Self Check-In Kiosk. 
User friendly, and very easy to use. Now you can focus more on patient care.
Specialty Specific EHR. No hidden fees or surprises.