TeleMedicine
Let's face it–life gets hectic! Appointments are missed. TeleMedicine software changes all of that.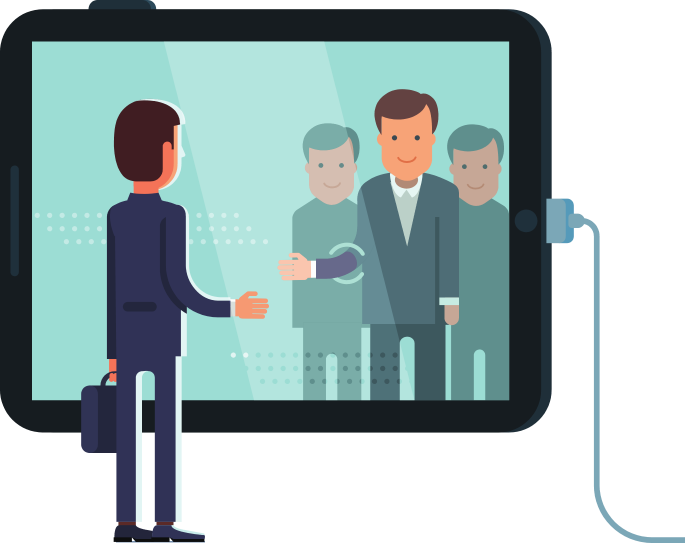 The cloud based system that goes where you do
A New Way to See Patients
Create virtual appointments that allow you to see patients quickly and efficiently.
Life made easier for you, and those who are unable to come to your practice.
Don't let life get in the way
TeleMedicine software allows you to see patients that otherwise couldn't make an appointment. Rural patients in particular benefit from our cost-effective solution, allowing them to quickly join a video conference in order to be seen. This in turn allows you to increase revenue without increasing overhead.
Integrated With Your EHR
AllegianceMD strives to give you the most user-friendly service. This means an all-inclusive software that allows you to create and view appointments, all through Veracity.
Eligibility Verification
Quickly view your patients' eligibility status, assuring that you'll be reimbursed for your telemedicine visits.
Reduce No-Shows
Video calls allow you to see patients remotely and reduce the chances for no-shows and cancellations. Consulting and scheduling all take place within Veracity, cutting your costs and allowing you to see more patients.
Easy Access Dashboard
See your appointments at a glance from your dashboard. A single click is all it takes to open up a virtual session.
Secure
Veracity uses a secure video channel to ensure that patient confidentiality is maintained. Make the switch and see why providers are switching over to built in TeleMedicine software over consumer grade options like Skype.
Everything In One Fully Integrated Package
EHR, Practice Management, Billing Solution, Patient Portal and Self Check-In Kiosk. 
User friendly, and very easy to use. Now you can focus more on patient care.
Specialty Specific EHR. No hidden fees or surprises.