Veracity EHR
A new kind of EHR that will successfully transition your practice to value-based care.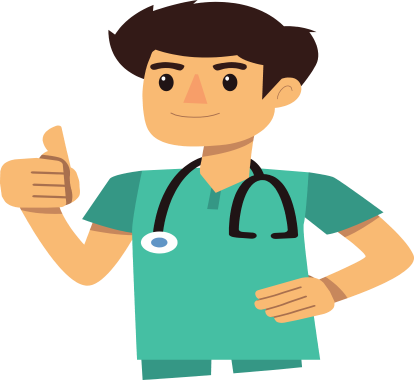 The cloud based EHR that empowers your practice
Features Of Veracity EHR Software
Be Ready On Day One 
Veracity EHR comes pre-loaded with cutting edge features to make your practice run as efficiently as possible.
Captures the clinical encounter electronically without making you change your workflow. 
Fully Customizable Templates
Fully customizable electronic health record templates allow you to efficiently chart while maintaining detailed documentations of your patients' visits.
Electronic Labs
Veracity's lab interface allows you to customize your lab ordering process, saving you precious time. Orders are sent with ease, and results come back quickly for follow-up.
Electronic Fax
Send and receive faxes electronically, eliminating the need for that messy stack of papers. Faxes are automatically converted to PDFs, allowing for easy viewing and storage.
EHR Mobile App
Available on Android and iOS. Fully functional mobile app that allows you to view your schedule, lab/imaging results, chart notes, phone encounters, messages, and patient summary sheets. You're also able to refill/prescribe medications.
Electronic Prescription
Improve medication safety and patient outcomes. Ensure clinically consistent, accurate information across your workflow. In addition, you can take advantage of a great feature called Online Medication History, which allows you to pull medications into your patient's chart, that have been prescribed by other providers.
EPCS
Electronic prescribing of controlled substances. Ditch the paper pad and increase medication safety and patient outcomes with Veracity's fully supported EPCS interface. We'll assist you by directing you to the appropriate 3rd party vendor to go through the authentication process and the purchase of your key fob, etc.
Everything In One Fully Integrated Package
Machine Learning Algorithm
Veracity remembers your treatment preferences and how you manage specific diagnoses, and episodes of care, making charting faster and more efficient. With this automation, your practice will realize efficient treatment episodes with better outcomes.
Immunization Reporting
Meet state and federal regulatory requirements with ease. Reporting with your active immunization registry (HL7 compatible) can be done with a few simple clicks.
Clinical Decision Support
Provide timely information to a core group of care team members to make informed decisions about your patients' care.
TeleMedicine
Create virtual appointments. Life made easier for you, and those who are unable to come to your practice.
EHR, Practice Management, Billing Solution, Patient Portal and Self Check-In Kiosk. 
User friendly, and very easy to use. Now you can focus more on patient care.
Specialty Specific EHR. No hidden fees or surprises.